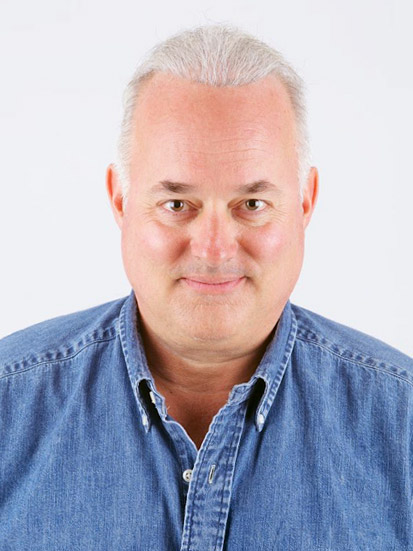 When I was in third grade, the principal came out in front of the whole school and said: "What - do you comb your hair with an egg-beater?" My hair was crazy... frizzy, curly, wavy and straight in some places. I hated the wind. It was humiliating.
Then my hair started to fall out in high school. In my 20s a bunch of us got hair plugs. Many painful surgeries. They looked great for a few years, then your hair continues to fall out and there's nothing left on top of your head but those goofy plugs sticking straight up in the air. More humiliation.
I walked around for 30 years with plugs in my head. Thank God for DermMatch—I don't know what I would have done. Recently I had more painful, expensive surgery to remove the plugs and spread the hairs around more naturally.
Why am I telling you this? I feel your pain. It's degrading to have people stare at the top of your head instead of looking you in the eye. Worse than that, when you don't feel good about yourself it holds you back in every area of your life. It steals your joy. It steals your life.
DermMatch put joy and excitement back into my life. The confidence boost is hard to describe. I hope you had nowhere near as much trouble with your hair as I had. I also hope DermMatch has brought the joy back into your life.
Let us know—we'd love to hear from you.