Coats, Thickens
& Lifts Naturally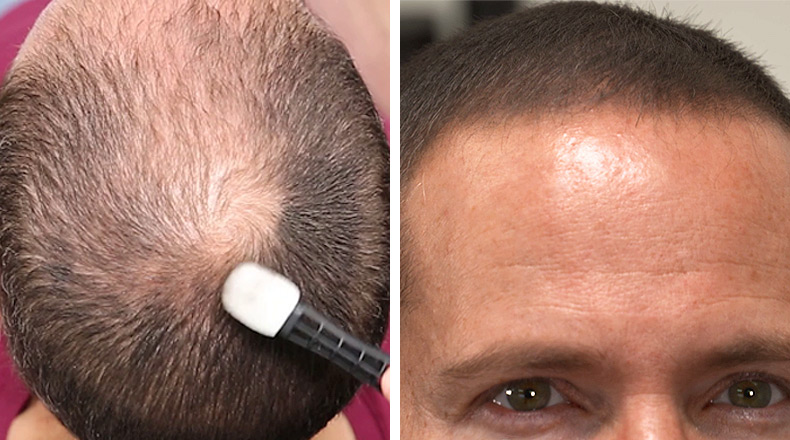 DermMatch gives men and women the thickest, fullest looking hair on Earth. Natural and botanical ingredients coat the entire hair shaft from top to bottom. Thin hairs thicken, stand-up and spread out for spectacular fullness. Hair fibers and other hair loss concealers will never give you the same thickness and fullness.
Waterproof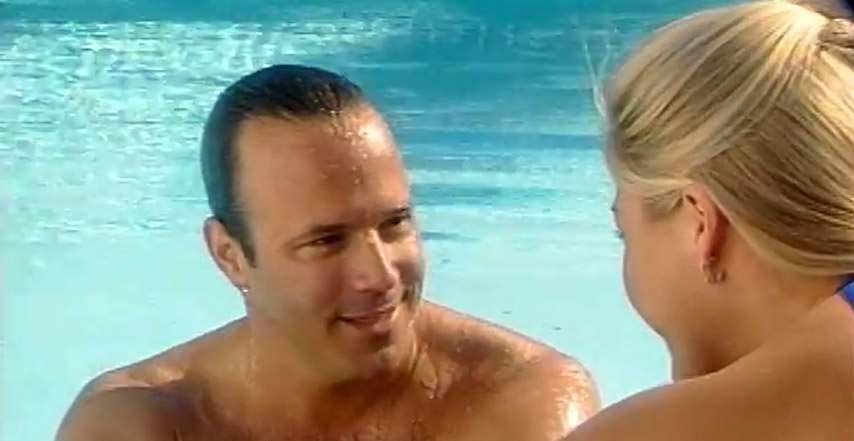 DermMatch stays on so well you can swim with it. You can also brush your hair and sweat with it. Don't try swimming or brushing with hair fibers or any other hair loss concealer. Any shampoo removes DermMatch.
Eyebrows, Gray Roots & More

Only DermMatch comes with EZ Reach, EZ Grip applicators. They make application, quick, clean and precise. It's the only hair loss concealer that can be faded along hairlines, eyebrows, gray roots, shaved heads, bald heads and beards for a subtle, natural appearance. You could never do that with hair fibers or any other hair loss concealer.
Colors & Moisturizes

DermMatch colors your skin to match your hair color. It comes in 8 blendable shades that make hair loss disappear. There is no hair dye in DermMatch, only colorants from mineral and plant sources. The formula has emollients that soften, soothe and moisturize your skin. DermMatch is loaded with botanical and natural ingredients. Its waterproof properties come from palm leaves found only in the Amazon.
Eight Blendable Colors
If you're wondering what color to buy, look in the mirror. Look at your hair root color in the area of loss. This is the color to match. If you dye your hair one color, match that color. If you have highlighted ends with darker roots, match the root color. If your hair color falls between shades or if your hair is turning gray, you can blend colors. Like an artist's palette, all DermMatch colors are blendable. Blend the colors right on the tip of your applicator or apply one color on top of the other for a perfect match.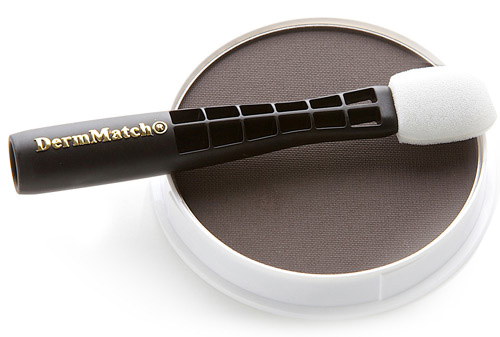 DermMatch is only $1.18 a gram. Hair fibers, sprays and cream concealers can cost twice as much. DermMatch gives you 40 grams that last longer and cost you much less to use.